Whenever I hear someone complain about his or her job being useless, or feeling ineffective at work, I say, "Hey, it could be worse, you could be Vanna White! She doesn't even have to turn the letters anymore - sure, she touches them and they light up, but that's a formality. When someone solves the puzzle, the letters light up automatically. She just stands there!"

I haven't thought much about Ms. White in a while. My parents (the lesbian contingency) are Wheel Watchers (hee), so about the only time I see the show is when I'm visiting. She was brought back to my consciousness this afternoon, when my brother sent me a link to a site about Girls of the NES, on which Vanna is featured along with the likes of Linda from Double Dragon, and Princess Toadstool. The very clever author of this site writes, "Vanna White fucking rules," and I'm inclined to agree, for the following reasons: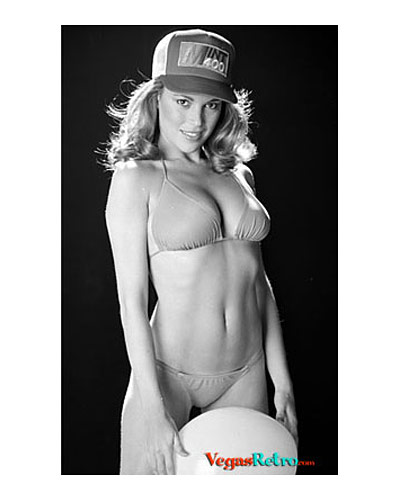 1. Vanna hasn't aged. She's been the "co-host" (and I use that term loosely, because her hostingness is debatable) of WoF since 1982. After minutes of scouring the interwebs, the earliest dated photo I could find was this one from 1981, called a Las Vegas cheesecake glamour photo (hilarious!). Cute! And from the official Wheel of Fortune web site, in Vanna's Style section no less. The woman is 2 months from 50, and look at those legs! Look at that skin! Look at her hair! She looks terrific. Well played, Vanna.


2. She's crafty. Say what you will about crafts, but I like 'em. Vanna crochets, and she has several stylish pattern books available, including Vanna's Afghans All Through The House and Vanna's Favorite Crochet Gifts.

3. She's a serious actor. Vanna's IMDB listing proves it. In addition to the many appearances she's made as herself, she portrayed Channel 102 News Anchor in Double Dragon: The Movie. And she held the title role in 1988's made-for-TV movie "Goddess of Love" (which I just added to my Amazon wish list, because, awesome).


4. In 1987, Vanna appeared in Playboy. When I was in college, I had a roommate named James. To put it bluntly, James was a dick. When I broke my foot, James was eager to run errands for me (and frequently "borrowed" my car without permission). When he moved out, he took with him a month's rent, over $1000, from me and our other 2 roommates. He did, however, leave behind a stack of Playboy magazines (to which he had subscribed, further proving he was "that guy"). After James' departure, I thought it would be funny to leave the Playboys in the bathroom, and in the year I lived there, I read a lot of Playboys (no, really, the articles are really good!). (Occasionally after we had people over, I'd notice a particular issue would have disappeared. Most of them reappeared after the next get-together. Heh.) Anyway, Vanna, Playboy. Props to her. If you're going to appear naked in a magazine, that's the place to do it. I did find a picture of her cover shot, and while I'd rather see breast cleavage than ass cleavage, she looks cute, and the PLAYBOY title is quite clever.

5. She was recognized in the Guiness Book of World Records in 1992 as "Television's Most Frequent Clapper," and according to the Honolulu Star-Bulletin, she averages 720 claps per show. (Apparently, Wheel of Fortune is the Most Syndicated Television Game Show. Who knew?)

6. She's a muse. Weird Al has a song about her called Stuck in a Closet with Vanna White. And in 1987, some dude named "Dr. Dave" recorded a song called "Vanna, Pick Me A Letter" which I remember really, really well and can even sing (as DLang can attest), however, it seems my self-proclaimed intarweb-searching queendom is at stake tonight because I can hardly find any info about it. I did find the lyrics, and they're genius:
Vanna pick me a letter,
No one does it any better
I dream about you (Hey, Vanna, is that an all-over tan or what?)
7. Earlier this year, Vanna got her own star on Hollywood's Walk of Fame.
8. She has fans. They're called, "Vannafans." Aw.
And so, gentle readers, next time you find your job unfulfilling, ask yourself, "What would Vanna do?"

Post Script: Writing this entry has me lamenting the days of shopping with one's Wheel of Fortune earnings, during which my brother and I would yell at the contestant's poor selections.

Winner: "I'd like to buy the player piano for $1500, Pat, and the antique carved giraffe for $450."

G: "What? That guy is an idiot! I totally would have bought the big-screen TV!"

Pat Sajak: "Sounds good. We'll put remaining $85 on a Service Merchandise gift certificate for you!"

Good times.